Our friend gave us a bunch of table bananas and we forgot about them for two days.  They were so ripe the kids thoughts it's best to just throw them away.  I searched for a banana muffin recipe online and I came across one that said "Awesome banana muffins"– ok, I thought this better  be awesome. LOL!  So I decided to give it a try, and I have to admit that it was great– creamy, and yup, awesome might be an appropriate term.   Here are our banana muffins!
For my readers, I will just copy-paste the recipe for you.
Banana Muffins (makes 12 muffins)

3 or 4 Large bananas, mashed (the more bananas the moister, so I use 4)
1/2 cup white sugar (original recipe calls for 1 cup, but I don't like them too sweet)
1 slightly beaten egg
1/3 cup melted margarine or butter
1 teaspoon baking soda
1 teaspoon baking powder
1/2 teaspoon salt
1 1/2 cups flour
Mix the mashed banana, sugar, egg and margarine together. Set aside. In a separate bowl, mix together baking soda, baking powder, salt and flour. Mix wet and dry ingredients all together! Pour into greased muffin tins, and bake in 350 degrees F oven for approximately 20 minutes. Enjoy!
*These are much more flavourful the next day, and they freeze very nicely too!
*Also, if you like walnuts, you can throw a handful of those in there as well for some added flavour and texture, or try adding chocolate chips, or better yet, BOTH! Yum 

More more recipes, you can visit Cat's site.
Shared for: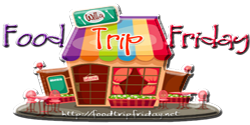 2 Responses to "Awesome Banana Muffins"