Our favorite neighbors invited us for dinner when their daughter who learns English with me graduated from her Master's Degree.
We felt it was an honor to be invited by a Thai family, so we did not have second thoughts!
We went to Hot Pot, a restaurant in Fashion Island.
After that hearty meal, there was unlimited dessert so we got ice cream, those Thai sweets that is similar to our halo halo. And oh, by the way, drinks were unlimited too.  But I have a confession:  I am not that good in dining at eat-all-you can restos because I easily get full! Sigh.
shared for: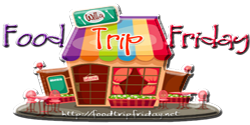 7 Responses to "Dinner @ Hot Pot"