I mentioned in my other post that the family had pizza during my 37th birthday.  I wanted to go to a salad bar, but the kids seem to be unhappy with the idea.  "Ok, it's your birthday, mom.. you can make a choice," they said thoughtfully but I can tell they're craving for pizza!
Off to the Pizza Company we went.
It was such a cold, rainy day… we were all wearing our coats.
"Girl to girl, boy to boy"– the kids would love to have this pairing when it comes to posing for photos. LOL!
Roi oh-so drooling!
Our order arrived– chicken!  What kid wouldn't want them?
Salad
Carbonara
The most awaited…
And the feasting began!
And the sweet tooth me just got to have a cone of ice cream from Umm Milk!
shared for: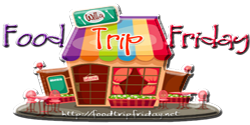 8 Responses to "Family time on my 37th"