When a friend from the Philippines brought us a bottle of shrimp paste, I immediately looked into our fridge to see if we have all the vegetables needed to make Pinakbet. Sadly, we only had squash, string beans and eggplant. Well,that did not stop me from making my favorite vegetable dish! I was just so happy about the shrimp paste I felt I could pull off a delicious pinakbet sans okra and bitter melon.
Ta-daah! Here is my pinakbet!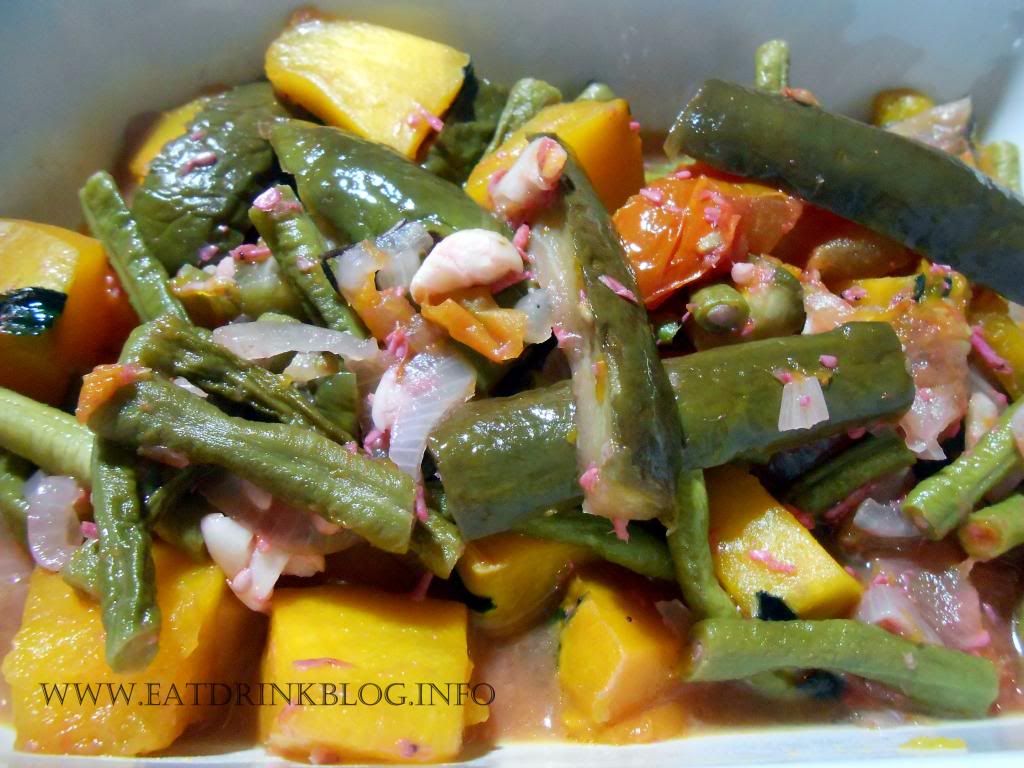 Still looks delish, doesn't it?  The family loved it. My Ilocano husband has his version of pinakbet too, but what can he do?  I was the cook that day!  (Actually he said he loved it too!)  wink!
Shared for: BPC